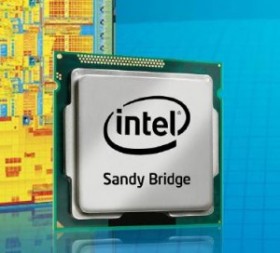 I decided to build a gaming PC with the new LGA1155 Sandy Bridge second generation core i7 from Intel. My budget was 18.000SEK (Including monitor) and my goal is to get the most performance out of the money. Some components such as the CPU, SSD drive and the PSU are currently the best you can get on the market, while some components such as RAM and graphics card are cheaper alternatives to keep within the budget. I'll paste the component list below and update this post when I have received them and assembled the machine.
Chassis: Corsair Graphite 600T Midi Tower
Mainboard: ASUS P8P67 Deluxe REV 3.0, Socket-1155
Processor: Intel Core i7 Quad Processor i7-2600K
RAM: Corsair Vengeance DDR3 1600MHz 16GB CL9
Hard drive: Intel SSD 510 Series 250GB 2,5″
Graphic card: ASUS GeForce GTX 560Ti 1GB
Power supply: Corsair AX 850W PSU
Cooler: Noctua NH-D14
Optical Reader: Sony Optiarc DVD±RW burner AD-7260S
Monitor: 24″ LED Samsung SyncMaster BX2450
Click the "Continue Reading" to get more details and pictures on this build!
I very quickly realized that the Intel stock cooler is crap and needed to be replaced. I bought the Noctua NH-D14 cooler and replaced the original weak stock cooler.
I also realized that I had mounted the PSU upside down so that it had the intake fan inside the chassis instead of outside. It has been corrected now.