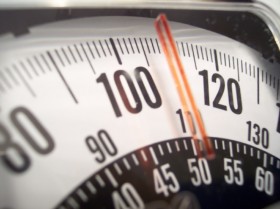 None of the following are by any means new or revolutionary information, you'll find similar all over Internet. First off I want to explain that I am not a nutritionist or certified personal trainer (yet!), but I do have extensive experience in training, nutrition and weight loss and want to share some personal experiences of my own. That is why I wanted to make this list about the worst weight loss mistakes, some advices and hopefully add to someone else's experience and success. I guess you could write endlessly about it but I will only cover the few things that I think is the most common mistakes. Let's get to the list.
• Eating too much.
This is a no-brainer and the reason for overweight in the first place. Eating too large meals containing more energy and calories then you can spend, will result in overweight. Except for the size of your meals it is also important to know what foods to eat. This is the key to everything! Energy in, energy out and balance!
• Eating too little.
Yes, it's true, eating too little for several weeks may cause your metabolism to slow down and go into an energy saving mode. (See also my article about VLCD) This can make your weight loss come to an almost complete stall. It is generally much better and more efficient to increase your energy output rather than lowering your energy input. For example, if you are on a 1500KCAL diet and you do not get as good results as you expected, it will give faster result to powerwalk 20 minutes to spend another 250KCAL rather than lowering your intake to 1250KCAL which is too little. Make sure you consult a nutritionist to make calculations for how much you need to eat and stick to that.
• Not having set any goals.
Without goals set there's no obvious progress or feeling of winning. It is important to set short and realistic goals to keep aiming for. It's better to often set many short goals rather than one huge and almost unreachable goal. Having small goals week by week will make you feel the progress success. Make goals like, "This week I am going to powerwalk 3 mornings before breakfast" or "This week I am going to avoid all sugar". Make up your week by week goals as if they were personal challenges. When you complete them note them down as achievements that you have completed, perhaps on your blog, your diary, or on a white board on your refrigerator.
• Believing that it's hard.
Being convinced that it is hard or that you are not going to make it will not help. Yes, it is hard work, but it's not hard. It's all about well proven and easy nutrition science. Make up your mind, get your plan, set your goal and stick to it! That's all!
• Making too big changes at once.
This is a very common mistake! Making grand plans to change your entire life, stop eating sugar, stop eating fast food, exercise every day, only eating healthy foods, go on a diet and start biking to work and so on. It's too much at one time! Losing weight and to keep it off is a lifestyle, it's something you need to change for the rest of your life and not just temporarily. That is why you need to change a few things at the time and find a lifestyle that you can live with for the rest of your life. If you start changing everything all at once and go out too hard about it then you will most likely exhaust yourself and you will get tired of it and eventually you will give up and let it go, back in old tracks again.
• Expecting quick results or hoping for a quick fix.
There is no such thing as a quick fix, at least not one that lasts. Weight loss takes time and everyone is different. Some may experience faster results than others. Losing weight by just changing your diet is a good but slow method. Expect somewhere around 1-3 pounds a week. If you add medium effort continuous exercise 4-5 days a week for 30-60 minutes, such as biking, powerwalking and aerobics you can expect somewhere around 3-6 pounds a week instead.
• Not sticking to the plan or changing plan too often.
Get help from a professional to form your diet plan and exercise schedule and stick to it! Your body needs time to adjust into your new higher rate of metabolism and the first few weeks may be really slow. You'll get there soon enough, don't break the plan and go try the latest week-magazine-hyped weight loss method. It's a common problem that people try one method for a week and when they haven't got a fitness model body within that week they'll drop that, give up or and go try another method. Give it some time, be persistent and always stick to the plan!